Going mediterranean
Lithium and shrooms
A bit of pharmacology now.
Fuck that, too hard
12 weeks, 67 participants, moderate-severe depression

32% of patients remitted vs. 8% in the control group

Number-to-treat ~4 compared to SSRIs' ~7 and TCAs' 9
Third one (AMMEND)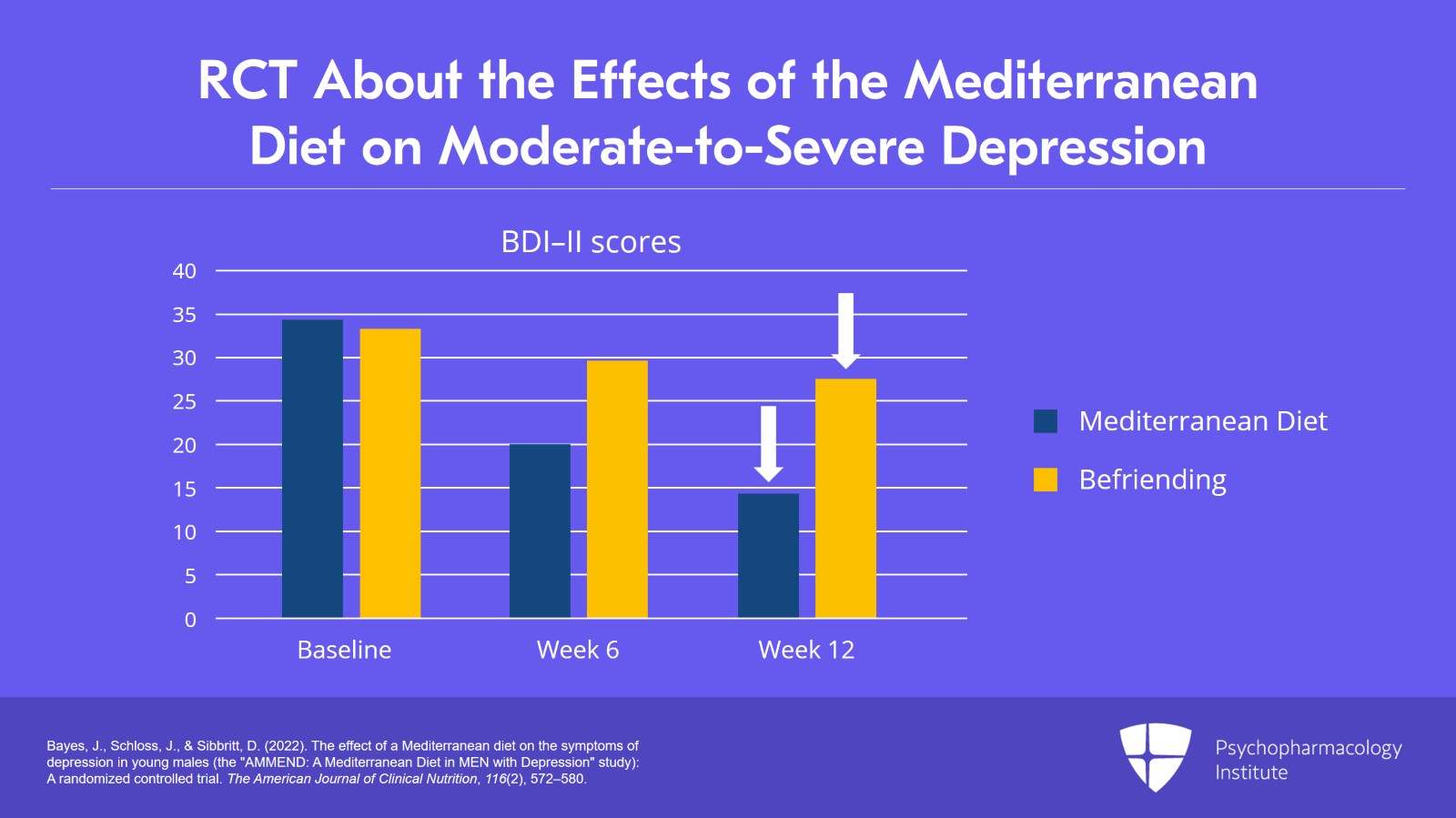 72 participants completed, 12-week length

20-point Beck Depression Inventory drop vs. 6-point drop in the therapy group
Conclusions
Get yo ass to Italy and learn to eat Mediterranean. Or just plan your diet accordingly.
Oh, I've just laughed at that. Lemme just quote:
"We recruited 34 individuals starting to microdose with psilocybin mushrooms (Psilocybe cubensis), one of the materials most frequently used for this purpose. Following a double-blind placebo-controlled experimental design, we investigated the acute and short-term effects of 0.5 g of dried mushrooms on subjective experience, behavior, creativity (divergent and convergent thinking), perception, cognition, and brain activity.
The reported acute effects were significantly more intense for the active dose compared to the placebo, but only for participants who correctly identified their experimental condition.
These changes were accompanied by reduced EEG power in the theta band, together with preserved levels of Lempel-Ziv broadband signal complexity. For all other measurements there was no effect of microdosing except for few small changes towards cognitive impairment."
Conclusions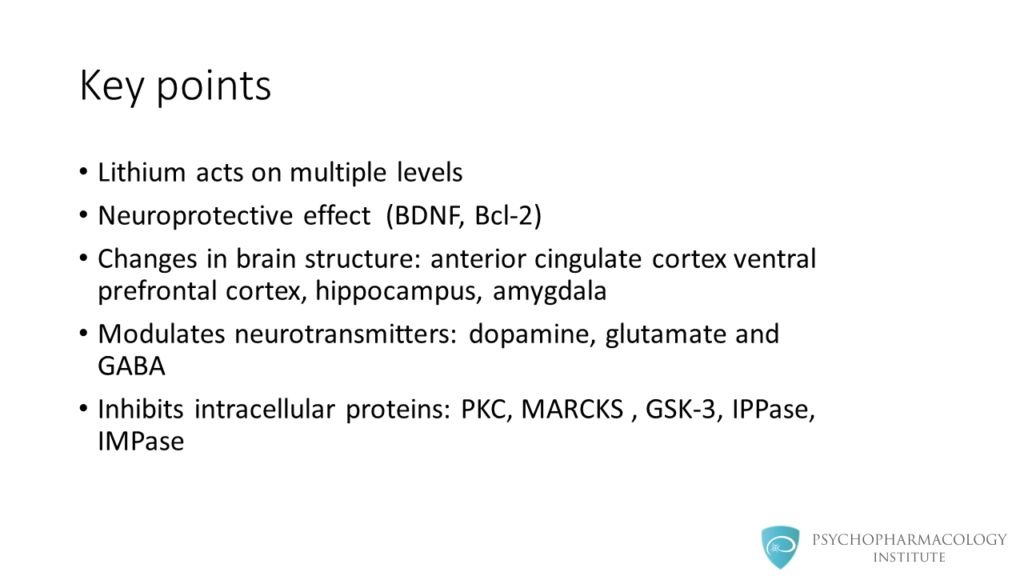 OMG RLY
Lithium has neuroprotective and neuroproliferative effects (preservation of grey matter) in multiple brain regions. Mechanism of it is still unknown (yet we can conclude it has something to do with other mechanisms, can't we).

Chronic administration of lithium ⇢ ⬇️ functionality of GPCR subunits ⇢ ⬇️ dopaminergic neurotransmission is inhibited

Chronic administration ⇢ lithium induces ⬇️ NMDA downregulation. Lithium acutely stimulates the NMDA receptor, increasing glutamate availability in the postsynaptic neuron.

Lithium ⇢ ⬆️ GABA levels in cerebrospinal fluid. At the presynaptic level, lithium increases ⬆️ GABA release. At the postsynaptic level it upregulates ⬆️ GABA-B receptors.

Lithium ⬇️ IMPase and IPPase when they are in excess ⇢ ⬇️ myoinositol synthesis. However, the myoinositol depletion hypothesis hasn't been yet proven.

Lithium ⬇️ PKC and its downstream target MARCKS ⇢ linked to antimanic effects.

Lithium ⬇️ GSK-3. GSK-3 stands for Glycogen Synthase Kinase 3. This enzyme is involved in gene transcription and synaptic plasticity and activated under conditions of chronic stress such as mania.

Lithium ⬆️ CREB transcription factor, a downstream target of adenylyl cyclase ⇢ ⬆️ production of BDNF and Bcl-2, neuroprotective factors.
Conclusions
Just some information as lithium can potentially cause hypothyroidism (⇢ weight gain) and kidney damage. Some quotes:
"A daily adult lithium intake of 1 mg/day has been proposed. However, treatment dosages of lithium orotate range from 200 µg to 25 mg*. In my practice, I typically start my patients at 5 mg per day, and then see how they're feeling after 1 week."*
"It is my opinion that lithium supplementation will have added benefit when combined with high-dose omega-3 fish oil (eg, 3-6 g/d), as well as B-vitamin complex, including folinic acid, methylcobalamin, and niacin*. Supplementing a complex of B vitamins offers greater value for brain function as compared to supplementing single B vitamins."*
In short: chronic inflammation caused by certain infections (either herpes, borrelia etc.) can certainly increase AD risks long-term, especially in predisposed populations. Keep safe, and use antivirals if needed:
"Interestingly, according to recent registry-based studies, the risk of developing dementia with both symptomatic HSV and herpes zoster infection appears to be reduced after antiviral treatment (hazard ratio [HR] 0.09, 0.55, and 0.76, respectively)*.[15](alz-journals.onlinelibrary.wiley.com/doi/fu..), [18](alz-journals.onlinelibrary.wiley.com/doi/fu..), [22](alz-journals.onlinelibrary.wiley.com/doi/fu..) The protective effect of antiviral drugs showed a **dose-response relationship in which a longer duration of treatment (>30 days) appeared to have a greater preventive impact** on dementia incidence compared to a shorter regime.[22](alz-journals.onlinelibrary.wiley.com/doi/fu..)"*